David Geer
Clients such as IDG Publications and TechTarget benefit from 17 years of expertise in writing about cybersecurity and technology. Broadband internet providers, colocation providers, and anti-virus and anti-malware companies buy precise B2B and B2C content to inform their customers.
CSOonline.com, DevOps.com, and the IEEE gave me repeat business for the technical depth I could provide to them. ScientificAmerican drew on my familiarity with robotics for a stunning educational robot article. The Economist Technology Quarterly appreciated the research and reporting skills I showed in writing about WebRTC (a native, browser-based video call technology).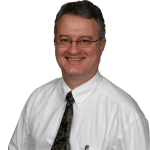 Before becoming a writer, I served ISP and telecom customers at CoreComm in Cleveland, OH. The CoreComm opportunity gave me experience with the following:
Enterprise software installation and testing
AAA and email server monitoring
ODBC setup
Triple-boot computer systems
And writing for the company Intranet and newsletter
On leaving CoreComm, I started writing for trade, business, and consumer magazines and websites, earning extensive experience in:
Research, pitching story ideas, self-marketing, and networking
Locating and interviewing appropriate experts
Writing, editing, meeting deadlines, and proofing galleys
Since December 2000, I have satisfied editors and clients with articles and content that increased reader interest and satisfaction. I happily serve many long-term customers.
* Features / Insiders Writer, CSOonline, recipient 2015 B-to-B Website, Technology / Telecom [Eddies Digital]
* Columnist, PracticeLink Magazine, recipient 2014 ASHPE Publication of the Year
* Blogger, Intuit Small Business Blog, recipient 2012 BtoB Magazine Best Corporate Blog
LinkedIn Recommendations